Samson Gemmell MA, MD, FRFPS (1848-1913)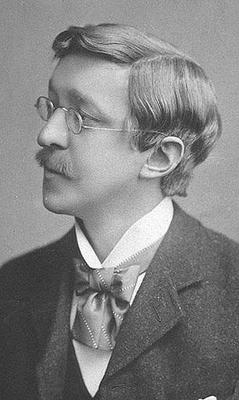 Samson Gemmell was born at Catrine in Ayrshire. Having been educated at Glasgow High School he proceeded to the University of Glasgow to study in the Arts Faculty, intending to join the Civil Service. When that career was blocked (as a result of his childhood deformity) he turned to medicine, and after a distinguished undergraduate career gained his MB with Honours in 1872. His early career was under Sir William Gairdner at the Royal Infirmary and was also influenced by Dr J B Russell (Glasgow's first full time medical officer of health) at the Glasgow Fever Hospital. By 1875 Samson Gemmell had been appointed as extra physician to the Western Infirmary and in 1880, after attaining his MD from the University, he was appointed Professor in the Practice of Medicine at Anderson's College Medical School.
In 1882 the Board for the new Children's Hospital appointed Gemmell as an extra physician and in 1884 he was appointed visiting physician in place of Dr Leishman. He obtained the post of physician to the Royal Infirmary in 1887 and to the Western Infirmary in 1892. After 20 years at Anderson's College, he gained the Chair of Clinical Medicine at Glasgow University. His final appointment, in 1908, was as Regius Professor of Medicine in the University. It was only after considerable persuasion by his colleagues that he agreed to take on this appointment and he threw himself enthusiastically into the work. As a result he retired from his appointment at the RHSC in 1909.
Throughout his career he was a brilliant teacher. He was a thorough clinician and among other things emphasized that "all that is new is not true, and all that is true is not new". His belief in the importance of good clinical notes (which should be concise and accurate) is demonstrated in the detailed content of his ward journals. Despite being such a widely acknowledged teacher, he had few publications and did not leave a trail of papers reflecting his views.
He died suddenly, in 1913, collapsing from a presumed heart attack. He had never married.
His brother William, who died in 1920, bequeathed £20,000 to the Faculty of Medicine at the University of Glasgow. The endowment was used to establish the first chair in medical paediatrics in Britain, and the first occupant of the Samson Gemmell chair in medical paediatrics was filled by Leonard Findlay, in 1924.
Emeritus Professor Daniel G Young